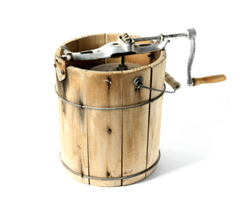 While many ice creams use fillers, artificial flavors and colors and other not-so-perfect ingredients, 63 South Chill Street Artisanal Ice Cream is hand made with only good, wholesome and mostly organic ingredients.
So what you taste in our foodie inspired recipes is the goodness of 100% pure, unadulterated cream with carefully selected unprocessed ingredients. One spoonful and we think you'll agree, 63 South Chill Street's gourmet flavor combinations are deliciously different.
63 South Chill Street is proud to be born and crafted on the East End of Long Island.
All 63 South Chill Street recipes are made with 100% pure cream from a local creamery (no hormones or antibiotics ever), organic fruit, pure evaporated cane juice crystals, and the finest Madagascar vanilla.
NO fillers, gums, or artificial anything.